Raw Reindeer Moss
MossMan's premium Reindeer Moss is a light, voluminous Southern lichen that we harvest, process and ship from our Florida warehouses.
Raw Reindeer, available in Limited quantity these days is used mostly for pet habitats. Zoos buy it from us for reptile habitat (good for skin shedding).
However raw Reindeer is a stiff and crunchy plant, only useful for some specific uses.
We sell it in a 2 cubic foot box packed just tight enough to not crunch it down.
Box:
2.0 cu. ft
Request Pricing
Reindeer - Select Quality in Chartreuse
Reindeer - Select Quality in Basil
Reindeer - Select Quality in Spring Green
Deerfoot - Avocado
(Mimosa on the bottom right)
Preserved Reindeer Moss and Deerfoot Lichens
MossMan's premium Reindeer Moss is a light, fluffy Southern lichen that we harvest, process and ship from our Florida warehouses.
Incredibly soft, plump, and rich in color and texture, the Reindeer and Deerfoot lichens once preserved and color dyed will retain their beautiful, healthy and voluminous aspect and are ideal for adding colorful touches to any arrangement or creation.
MossMan Reindeer Moss is great for adding color to Moss Walls and Moss Art as well as for use in terrariums, faerie gardens and small scale model construction (trains, terrariums, mini gardens, pastorals…).
Reindeer Moss is a favorite moss to use for Orchid top dressing and/or even as a soil replacement.
Reindeer Moss will also aid in moisture retention, drainage, and ease of transport for direct-to-consumer orchid and other plants.
The Reindeer lichen is the larger and fluffier of the two. The smaller Deerfoot has a tighter weave that makes it look brighter and is cleaner since Reindeer will often harbor forest inclusions.
We sell the Reindeer in "Regular Bulk", with a minimum 5 pound box, and a few colors we offer a limited quantity of Select Reindeer which is only composed of the bigger heads, individually dyed and preserved by hand. Dry Reindeer moss is crunchy and it is difficult to keep large heads intact. The result is worth it and can be spectacular.
We offer Reindeer and Deerfoot in 14 colors:
- Natural (off white/beige)
- Seafoam (Tiny bit of teal, looks like Natural Reindeer when it is wet in the Forest and turns light blue)
- Mint
- Chartreuse (bright green with a yellow hue)
- Spring Green (bright green, probably the most popular color)
- Avocado (a medium green in between Spring green and Basil)
- Basil (darker green color)
- Neptune (As dark a green as can be made so it does have dark blue tints)
- Blue
- Purple
- Yellow
- Orange
- Red
- Pink
Retail Bags:
4 oz, 10 min.
8 oz, 10 min.
1 lb, 10 min
Bulk:
#5 to #40 lb boxes.
Request Pricing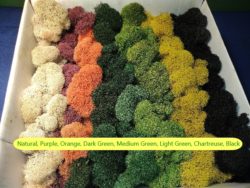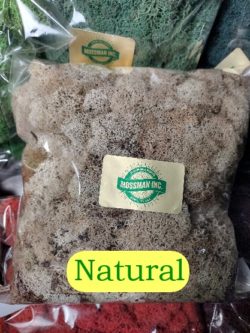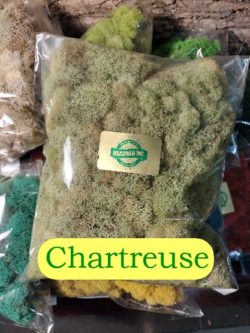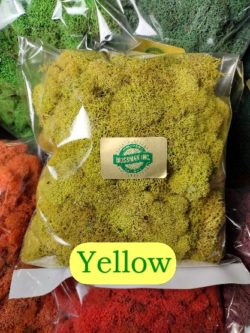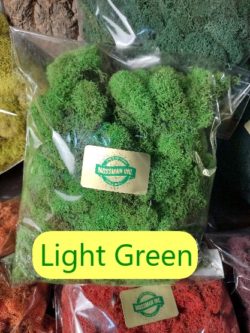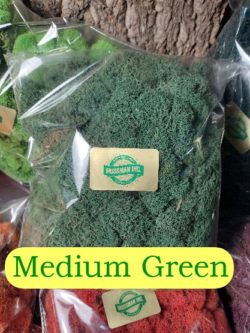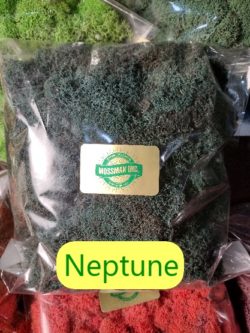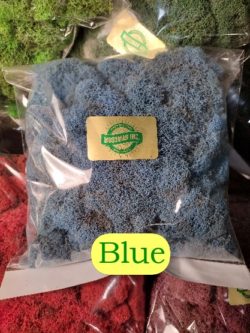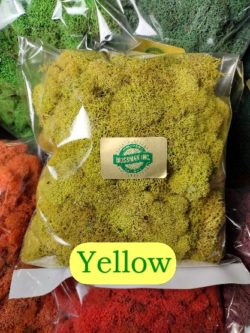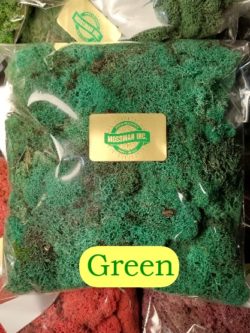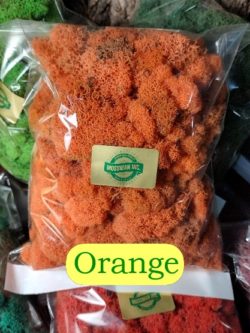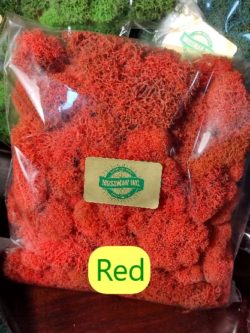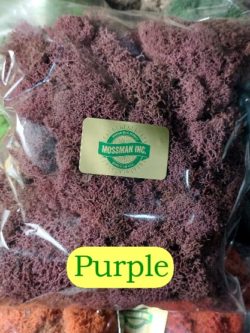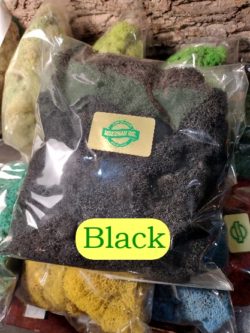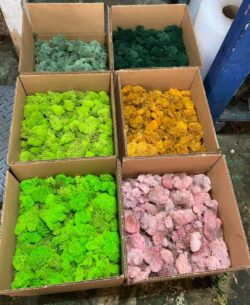 What customers are saying:
"Thank you! I received it. It is beautiful! The perfect color!"
- Dina, 01/08/22
"I want to thank you! The moss came out outstanding! It was perfect! It's exactly what I need for this particular project for a very refined client. Ordering and shipping was quick and efficient. It is always a pleasure to do business with you. Let's hope this will be the very first order of tons this year!"
- 01/09/22
"Hi there, Mr. Fumat, I got the Avocado Deerfoot yesterday, and I am very pleased with it! It is the most beautiful moss color that I have ever worked with! Thanks again!"
- Ada